Recipes d'Amour
with vitamin boosters from the Garden of Adin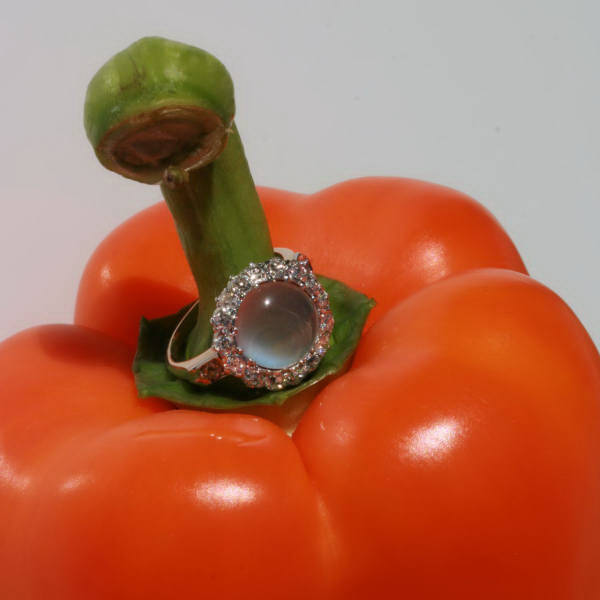 (Click the picture to get to the descriptive page of this beauty)
"La nouvelle cuisine d'Adin"
proudly presents:
Orange Paprika Summer Soup
Ingredients
:
1 kilo orange paprika's
½ kilo carrots
little bulb fresh ginger
one onion
poultry stock
For decoration:
sour cream
fresh chervil
as many antique rings as you wish
Method:
process the paprika, carrots and ginger through a juice extractor
cut up the onion and fry in olive oil
add the juice and stock
(no need to add water)
boil for a bit
spice up with salt, pepper and a pinch of cayenne pepper
Serve:
hot or cold with sour cream and chervil on top and antique ring(s) aside.
Enjoy!
Preparation time: ca. 45 min
Grade of difficulty: easy
Calories per portion: probably
Click here for all our antique rings that can be used as decoration.