Recipes d'Amour


Nuts for Antique Jewelry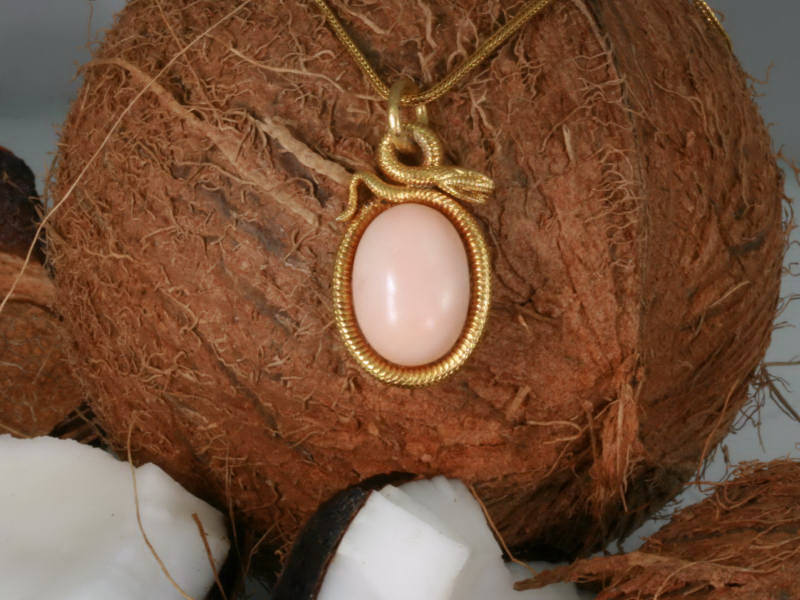 (Click the picture to get to this beauty)
La nouvelle cuisine d'Adin
proudly presents:
Adin Coconut Soup
Ingredients:
* 1 piece of Adin antique jewelry
* one onion
* 2½ cup vegetable stock
* 400ml coconut milk
* 2 tablespoons fresh lemon juice
* 2 tablespoons tamari
* 2 tablespoons brown sugar
* ¼ cup fresh grated ginger
* juice and zest of 1 lime
* chilli paste to taste
Method:
Cut up the onion and fry in olive oil in a large saucepan.
Add the stock, ginger, lime juice, lime zest, lemon juice, tamari, brown sugar, and chili paste.
Bring it to boil.
Reduce heat, disslving sugar (2 to 3 minutes).
Add coconut milk and simmer for 5 minutes.
Serve:
Serve hot.
Eat and only then give the piece of Adin Antique Jewelry as present to your beloved one.
(Hence the name of this recipe: "Nuts for Antique Jewelry".)
Preparation time: ca. 30 min
Grade of difficulty: easy
Grade of success with your present: immeasurable
P.s. Perhaps you know someone who might be interested in receiving our mails? Forward them this mail and they can subscribe themselves at:
our subscription page