Recipes d'Amour


Sweet, Sour and Beautiful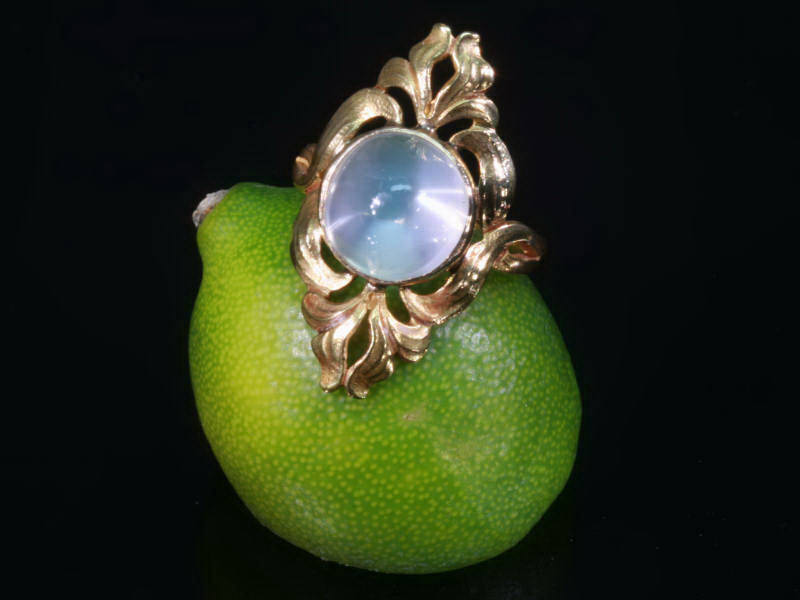 (Click the picture to get to this beauty)
La nouvelle cuisine d'Adin


proudly presents:
Cumquat Marmelade

Ingredients

* 1 Adin antique ring
* 24 green cumquats
* 2 oranges
* ca. 2kg (10 cups) sugar
* juice of 2 lemons
* ca. 2 litres (8 cups) water

Method

Take the Adin antique ring from your finger.

Remove pips from cumquats and oranges, chop them and combine together in a bowl. Using a mug, measure them into a large saucepan. Add 3 mugs of water per each mug of fruit. Let stand in a cool place for 12 hours (or overnight)

Bring the fruit mixture to the boil, reduce heat and simmer until the rind is very tender. Remove from heat and measure cooked fruit. Add one mug of sugar to the pan for every mug of the fruit mixture. Mix in the lemon juice, about 3 tablespoons.

Return the fruit to the pan, and bring to the boil once again. Boil, stirring occasionally, until the gel stage is reached (the temperature of the marmalade should be about 105 C when checked with a kitchen thermometer.) Remove from heat, and skim foam from the surface.

Transfer the mixture to sterile jars, leaving a bit of headspace, and seal immediately. Process any unsealed jars in a water bath. Refrigerate after seal has been broken.

Put the Adin antique ring back on your finger.

Preparation time: ca. 75 min
Grade of difficulty: easy
Calories per portion: absolutely

P.s. Perhaps you know someone who might be interested in receiving our mails? Forward them this mail and they can subscribe themselves at:
our subscription page