An "expert" opinion on
SAPPHIRES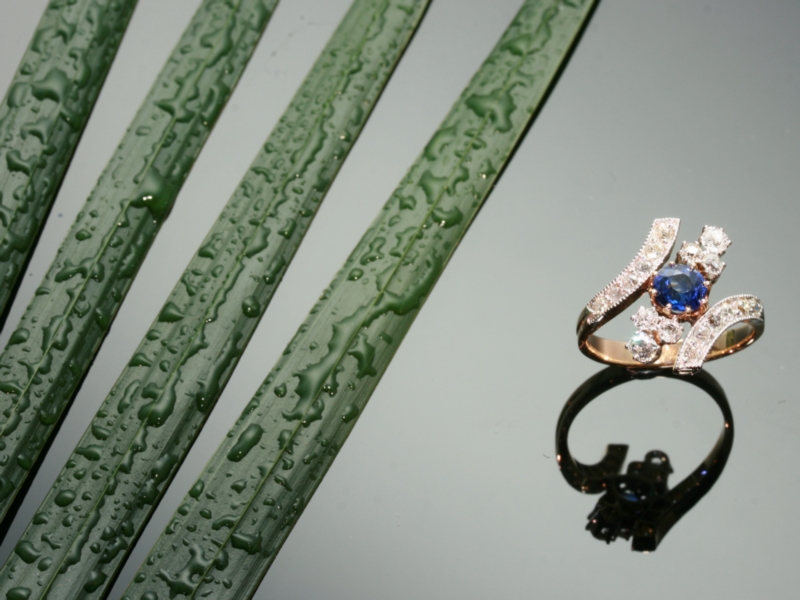 (Click the picture to see all our antique sapphire jewelry.)
Recently we found an antique book on gemstones written by what we consider to be an "expert". We just would like to share with you some of his revealing insights. On sapphires he writes:
"When a man is imposing his love on a woman, and he is obnoxious to her, thus she should pour wine over a sapphire three times and give him this to drink, with or without his will while pronouncing the following Latin adage: "Ego vinum hoc ardentibus viribus super te fundo, sicut Deus splendarem tuum, praevaricante angelo, astra xit ut ita amorem libidinis ardentis viri huius de mesabstrahas."
This translates freely to: "This wine with burning powers I thee pour, as God extinguishes the sparkling halo of the fallen angel. Likewise, it will extinguish the burning lust of this man for me".
Perhaps important to mention is that we do NOT endorse this information. We rather suggest that any man who is in love with a woman, would offer the woman of his dreams an antique sapphire ring and then have a few glasses of wine together.
Some more revealing insights on other gemstones from our new found "expert" will follow soon.
P.s. Perhaps you know someone who might be interested in receiving our mails? Forward them this mail so they can subscribe themselves at:
our subscription page