An "expert" opinion on
AMETHYST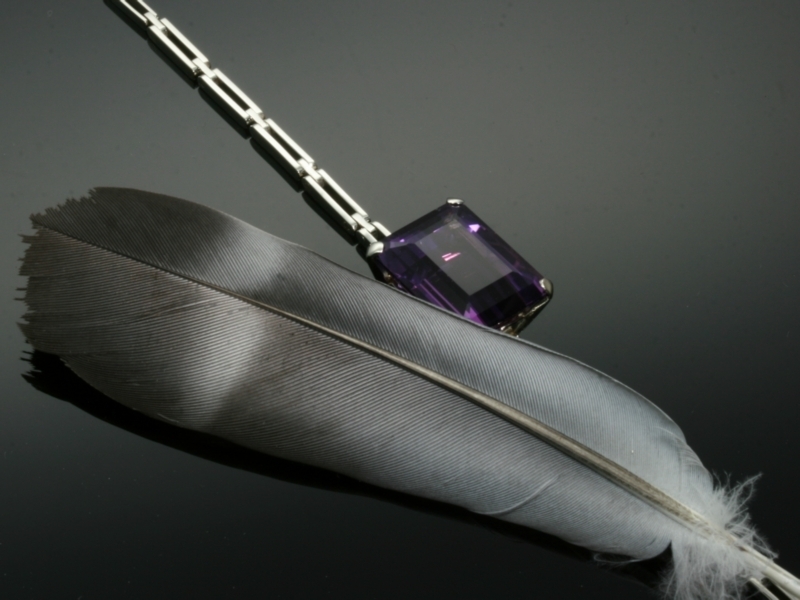 (Click the picture to see all our antique amethyst jewelry.)
Recently we found an antique book on gemstones written by what we consider to be an "expert". We just would like to share with you some of his revealing insights. On amethysts he writes:
"Amethyst proved itself against witchcraft, which is still believed to be the cause of many accidents today. One should engrave the sun and moon in an Amethyst and wrap it in the feathers of a swallow. Wearing this amulet protects the wearer and his/her property against black magic."
And he follows:
"Because Amethyst is the birthstone for Pisces it is closely associated with Neptune and thus with all that has to do with water. Therefore, sailors will do well to providing themselves with an amethyst, so Neptune will be merciful on them. Amethyst also protects against inundation, flooding and risk of undermining."
We at Adin rather have our customers taking swimming lessons and buying amethyst as present for each other than using it for the powers proclaimed by the "expert" in this antique book.
Some more revealing insights on other gemstones from our new found "expert" will follow soon.
P.s. Perhaps you know someone who might be interested in receiving our mails? Forward them this mail so they can subscribe themselves at:
our subscription page