Get lucky this Thanksgiving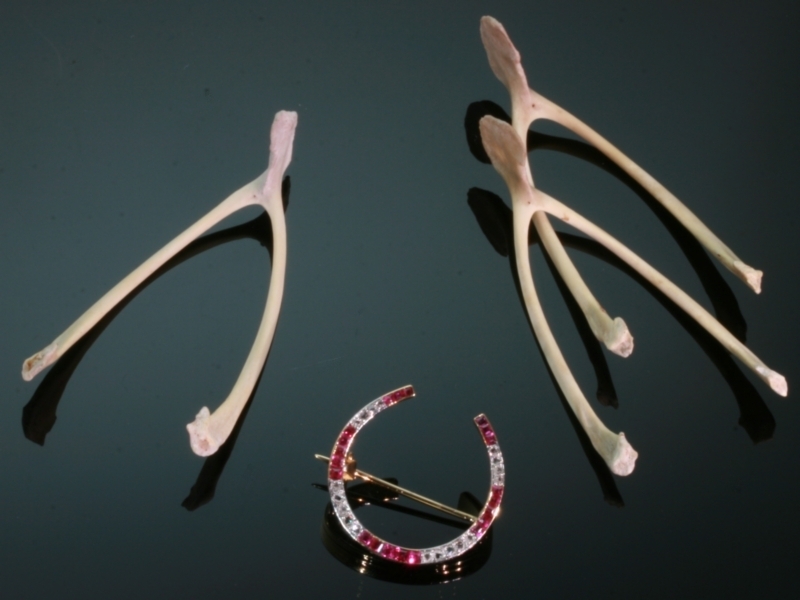 (Click the picture to see all our luck token jewelry.)
Throughout the centuries wishbones have been used for all sorts of superstitious practices, like long-run weather forecasting or even predicting how a war would end. Tradition has it that Etruscans and Romans touched a dried furcula (Latin term for wishbone, meaning "little fork") as they made a wish.
The Romans introduced this practice into Great Britain and from there the early settlers brought the tradition to America.
But why let your luck depend on a wishbone? Get instantly lucky (and happy) with this beautiful Art Deco horse shoe brooch or some of our other
antique luck tokens
.
P.s. Perhaps you know someone who might be interested in receiving our mails? Forward them this mail so they can subscribe themselves at:
our subscription page