The Adin Carrot Diet
One of life's root necessities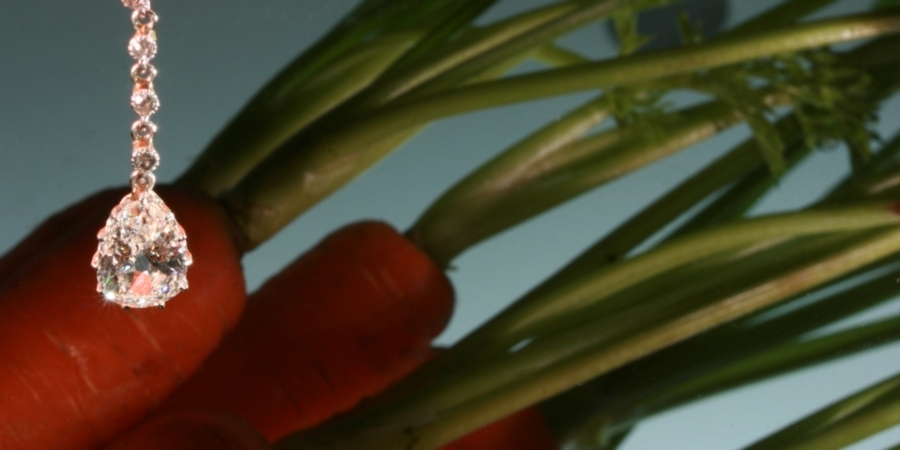 (Click the picture to see this bulky carrot pendant.)
Is it possible that consistent moderate weight loss could reliably result from a diet as simple as buying more Adin Carats? Yes!
The basic rule of this diet is to buy a few carats at or near the beginning of every celebration. Why should this work? This works because a bulky carat leaves no room at the party's end for the extra ice-cream or cheesecake. That saves a considerable amount of calories per party, which translates to a weight loss of more carats then obtained from Adin.
Adin Carrots are healthy additions you can make to any list in your diet. Indeed, these root necessities come with wholesome health benefiting compounds such beta-caratenes, vitaminA(antique) and vitaminD(diamond) in ample amounts.
Adin Carats are freely obtainable at
www.adin.be
. No doctor's prescription needed!
P.s. Perhaps you know someone who might be interested in receiving our mails? Forward them this mail so they can subscribe themselves at:
our subscription page